Umeed is an initiative by Girl Power USA which started taking shape in 2020. After withstanding several hurdles, such as the pandemic, developing the curriculum, earning trust from the parents, and collecting resources, our vision to start a school for less privileged children in our offices in India came to fruition post-lockdown. We aim to empower children by inviting them to attend our in-office school to interact with and learn from our team twice a week.
Project focus includes: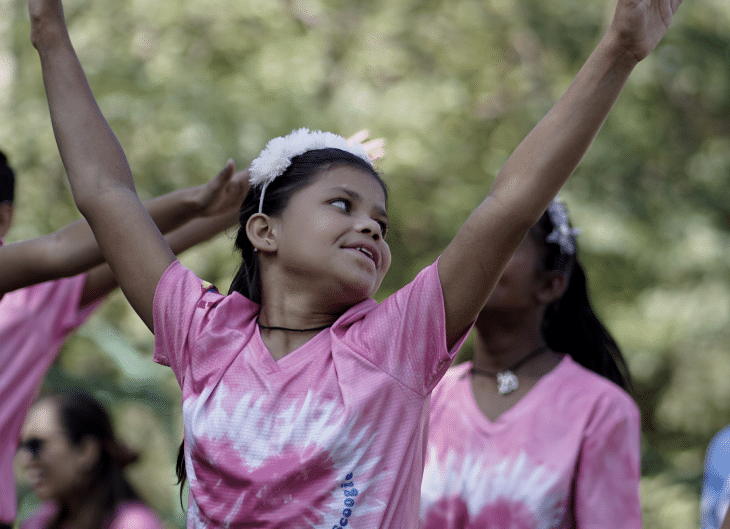 Providing a practical curriculum that makes learning fun, interactive, and engaging.

Engaging in activities to help the children develop technical and soft skills—creative workshops, computer-aided courses, and international asteroid search campaigns—for their holistic development.

Providing internship and fellowship opportunities to the older (14+ years old) students to make them better versed in the workplace, build their self-esteem, and provide fair compensation to make them financially literate and contribute to their autonomy.

Helping them with scholastic and other necessary resources for their formal education.

Building a place that stands for equality and empowers our beneficiaries to build a strong foundation through education.
This initiative not only transforms lives but addresses the inequalities that restrict one's capacity to learn. It builds a sense of confidence that evolves the students' outlook on life and provides them with unique opportunities.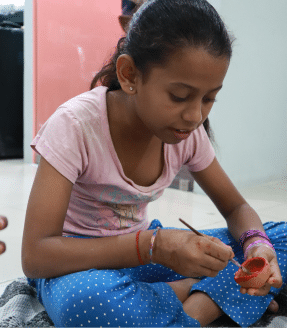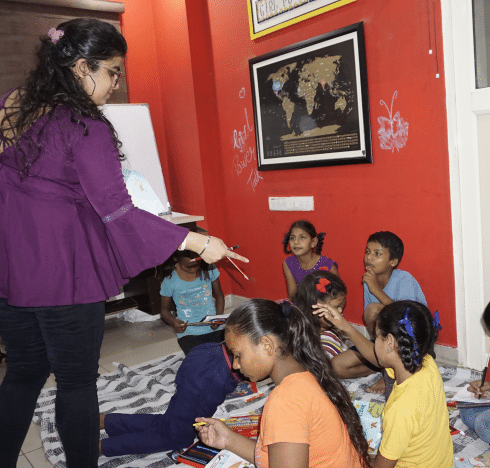 Where did the idea for
Umeed

come from?
Umeed is an ambition that entwines the idea of profit with purpose, enabling young minds by providing access to educational resources which aren't available to them in their schools. The name "Umeed" means hope, which we are trying to provide to the children. The idea developed after witnessing the children around our office on construction sites who did not have access to quality education.
Our in-office school offers an environment that provides exposure, enhancing their capacity to end generational poverty and achieve financial independence in the long run.
 to free oneself from the chains of generational poverty and to enable oneself to be independent both socially and economically, education is an essential resource.
Creating Tomorrow's Leaders, Together
Our team has provided constant support in imparting technical and soft skills and dynamic resources to our beneficiaries. By leveraging these contributions, we are trying our best to empower our students. Yet, our vision is to reach the capacity to educate a higher number of children and build a dedicated facility for the same. We also aim to provide them with resources and opportunities to improve their general living standard, enabling them and their families to focus on their education rather than the daily struggle to make ends meet.
A pool of untapped potential exists here. The only factor that is limiting them is their capacity to avail those resources. Let's build the ladder that will uplift these kids and provide them an equal opportunity to compete in this world and build their careers. With your help, we are building a legacy that will contribute to our upcoming generations' capacity to dream and fulfill their potential.
Reach out today to know more and experience their heartwarming presence.